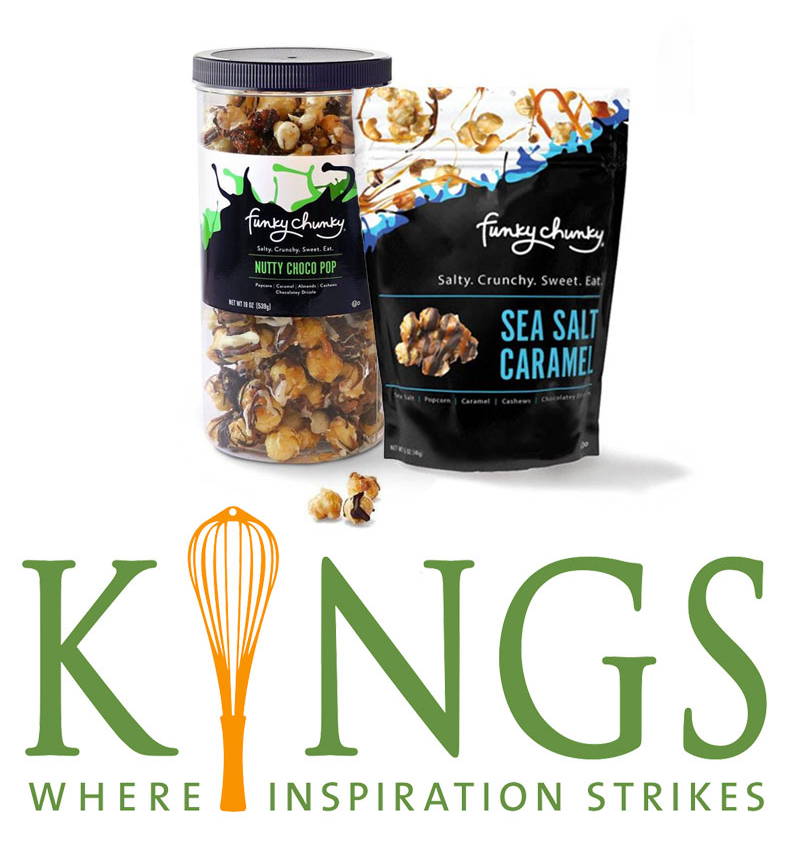 Something new for your shopping list
Chocolatey goodness is moving into Kings Super Markets. Look for your favorite Funky Chunky flavor at any Kings location, include your nearby retailer at:
184 Columbia Turnpike
Florham Park, NJ 07932
In celebration, we're giving you $1 off! Just enter your email address below and we'll send the coupon straight to your inbox.
By submitting this message you are opting into the occasional email with promotions and other fun stuff from Funky Chunky. But don't worry, we typically won't send you more than a few each month. And, of course, you can unsubscribe at any time.