GIVE BACK WHILE YOU KICK BACK

Joining Together to Support Our Healthcare Heroes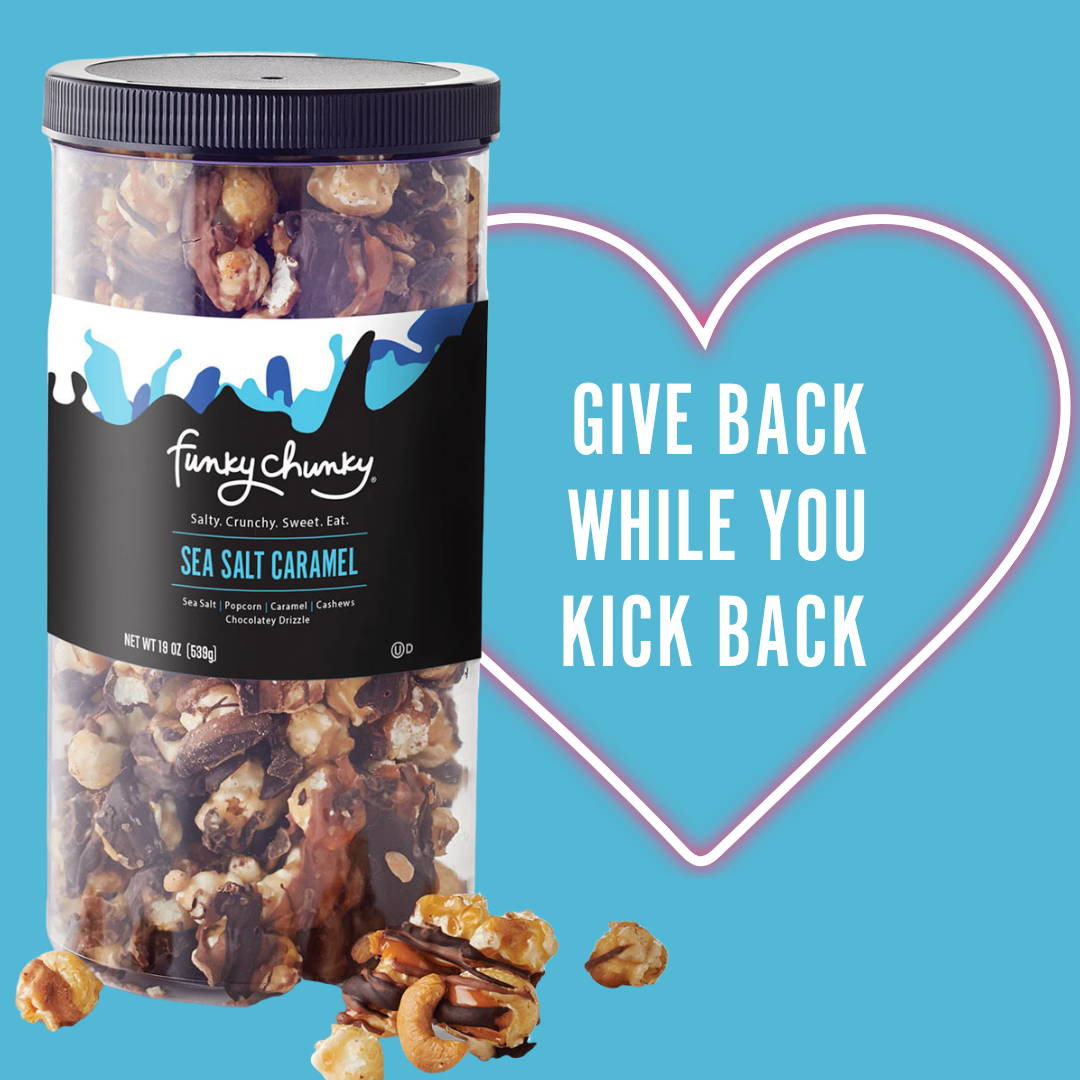 We're working hard to support our Healthcare Heroes with Snack Relief donations to Hospital workers on the front lines. So far, we've donated over 15,000 bags of Funky Chunky and counting!
For the months of April & May, every purchase of Funky Chunky you make helps sends a bag of Funky Chunky popcorn as Snack Relief to Healthcare workers on the front lines.
How can you help? It's easy! Stay at home, kick back and order some Funky Chunky. Each order means a bag of Funky Chunky goes to a hospital.
New jersey league of nursing
@NewJerseyLeagueforNursing
"Thank you for all you are doing to donate and support our #healthcareheroes in New Jersey. The NJLN is so proud to have made this connection to help assist in your efforts. Your compassion, generosity and caring during this time of crisis means a lot to the frontline nurses and all healthcare workers who are receiving your delicious "snack relief". Be well, and thank you Funky Chunky! ❤️"
Order these to help a healthcare worker out!